Stained Glass Doodle Frames & a Freebie for you
Good Afternoon Folks,
Well I think I am finally ready to do this 'Blog Thing'. Bear with me because I am having trouble wrapping my old mind around this posting. I hope I got it right this time.
I have some gorgeous elements for you today. Stained Glass Doodle Frames. These frames are 3067 x 2710 px transparent png files at 300 ppi in 18 assorted colors. Photo Template for easy sizing & placement included.

This is a CU item for s4h & pu only. A CU License is required for cu4cu.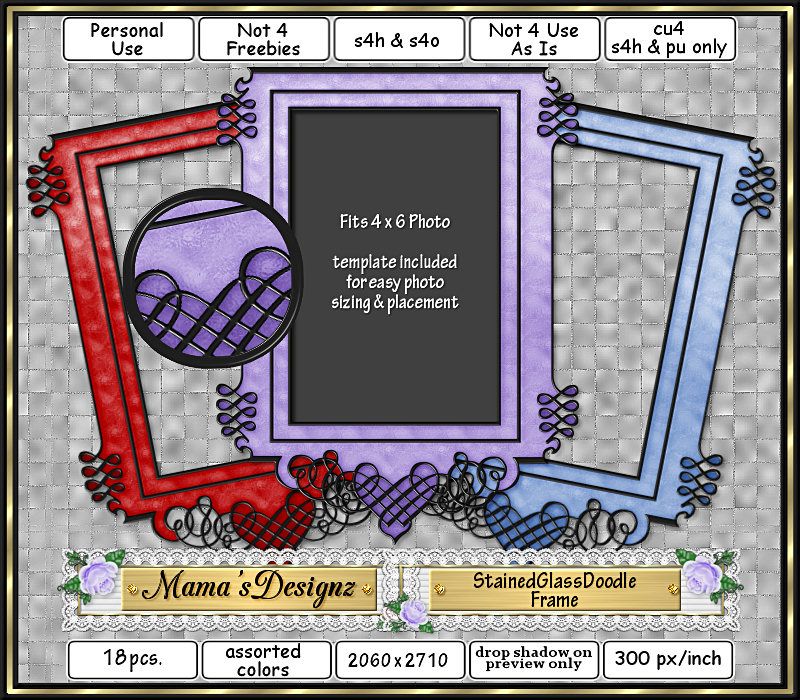 I will send you the links to download as soon as I receive your payment from PayPal.
I also have a freebie for you. I hope you will enjoy it. This lovely tag is perfect for those special pages. Just click on the image to download.