Good afternoon Folks,
I have bunches of news for you today. First of all, I promise to be a better blogger.....at least every other day.....but I'm gonna shoot for every day. Okay, now for the news.
Bella Zingaro will be closing it's doors on April 30th. I really hate to see them go but sometimes real life gets in the way & you do what you gotta do. All of my products at Bella's are 50% off so you'll want to do your shopping now. Just click on the ad to go shopping now.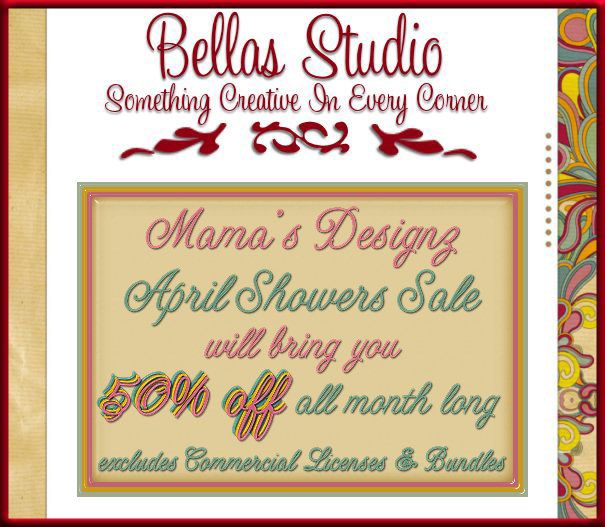 My other news is my brand new store at Etsy. I do have some products up there now but will be adding a lot more over the next 2 weeks so be sure to check it out. Click on the Etsy button below to go to the shop.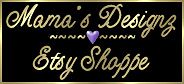 The last of the news is that I will be opening up a Mama's Designz Shop in at least 4 new places so be sure to watch for those. I am really excited about it. There will be my regular products plus a lot of Printables coming & that you won't find in my other shops. Watch for the ads!