Choo-Choo.....All Aboard for the Anorexia Blog Train!
This month's train is for Anorexia/Bulimia Awareness. We have 14 awesome designers participating so get ready for a really great train ride. Below is the list of scheduled stops for your trip so be sure you don't miss anyone.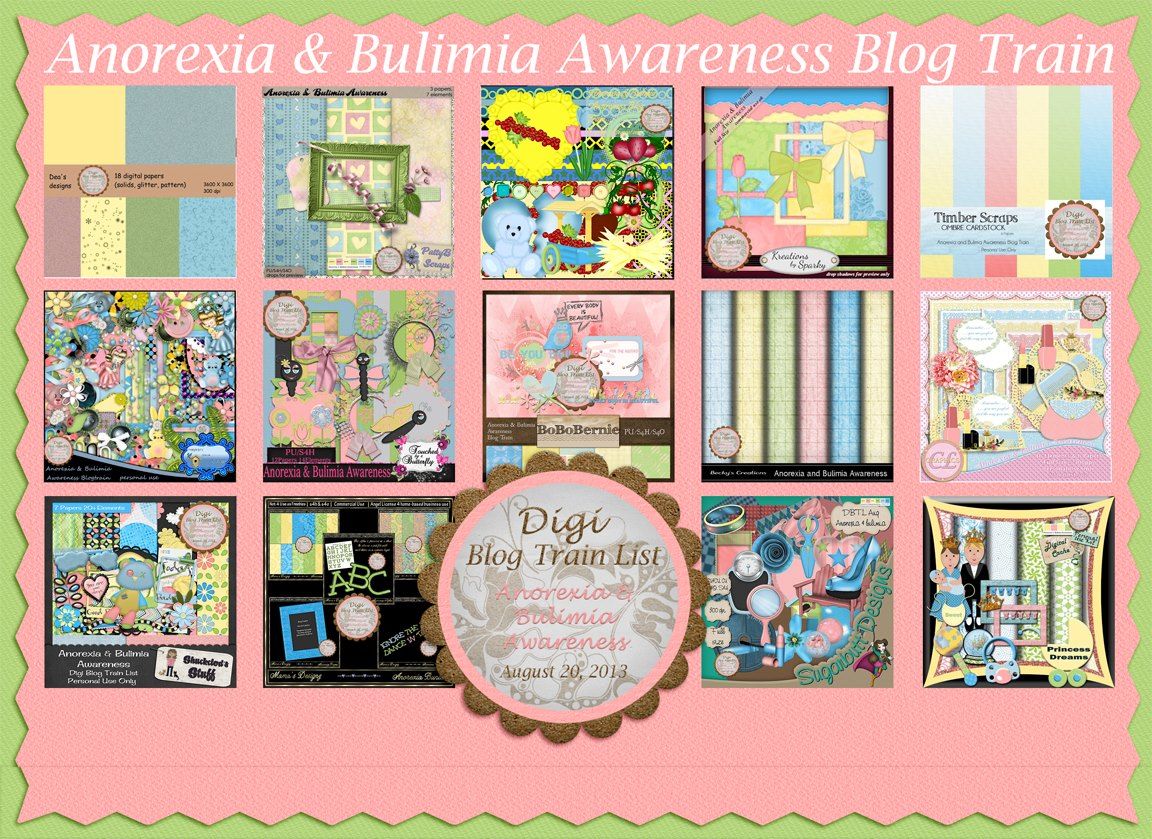 Here is my part. There are 3 zips so be sure to get them all.
Download
Here are the rest of the stops