Good Afternoon Scrappers,
I have a new series of products to introduce to you today so stick with me because this will be a long post.
What are Photo Mats?
Photo Mats are actually an 8 x 10 quick page but are intended for printing & framing rather than for album pages. Photo Mats great for photos you want to display rather than tuck away in an album. You simply add your photo, print & frame for a beautiful 8x10 for your wall or desktop. My walls are full of these wonderful photos mats & believe me when I say the usual framed professional portraits & snapshots I get of my Grandkids can't hold a candle to Photo Mats. Photo Mats are much more interesting. They also make great gifts for Grandparents & friends & will be especially treasured by those who don't live close by.
I have 6 Photo Mats in the Chalkboard Series so---
---On with the show---
Chalkboard Beach Photo Mat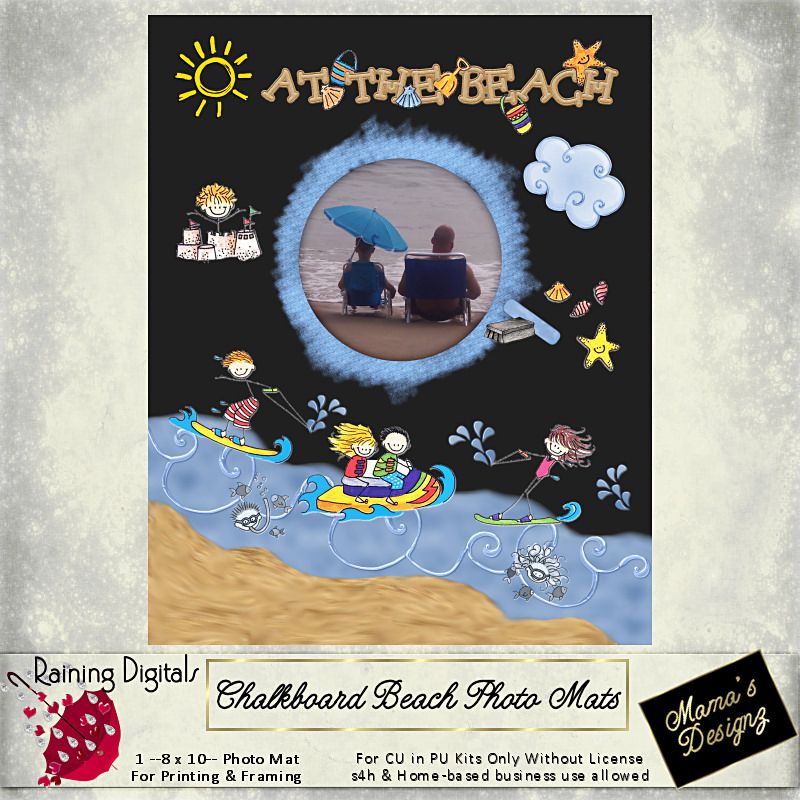 Chalkboard Best Buds Photo Mat
Chalkboard Friends Photo Mat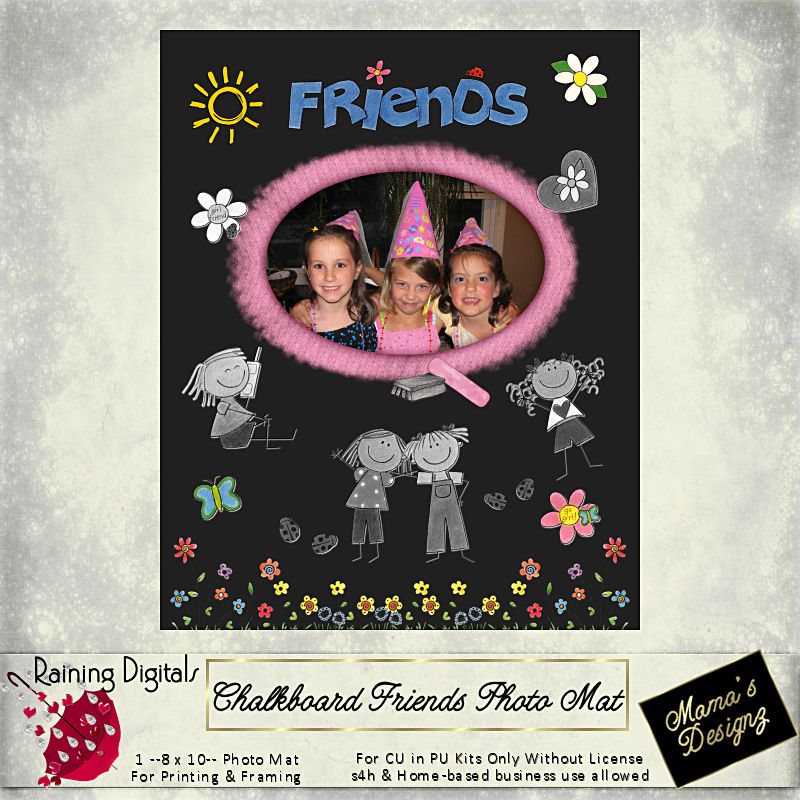 Chalkboard Play Time Photo Mat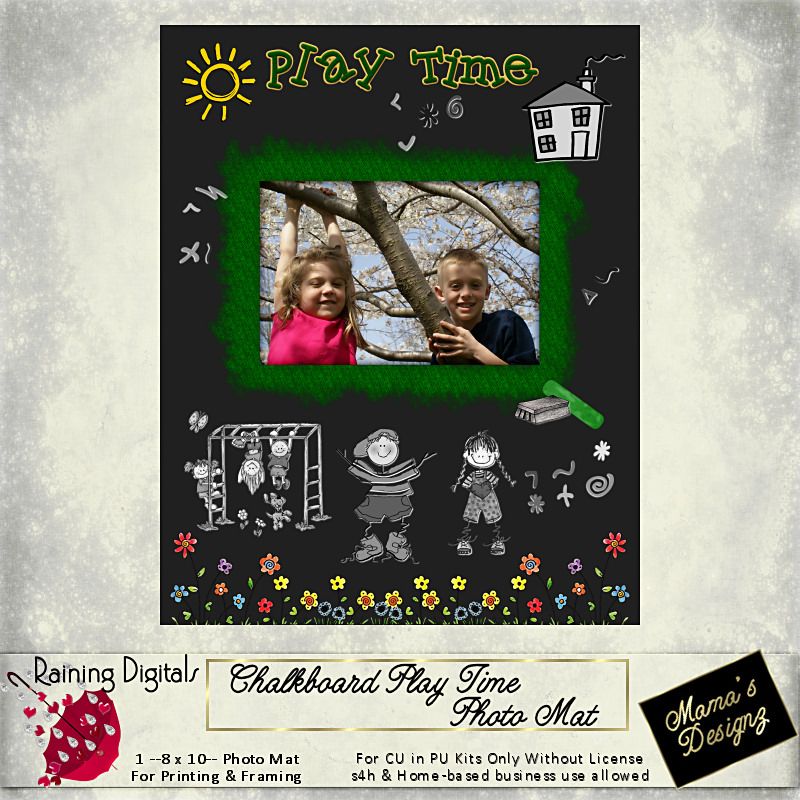 Chalkboard Rainbow Photo Mat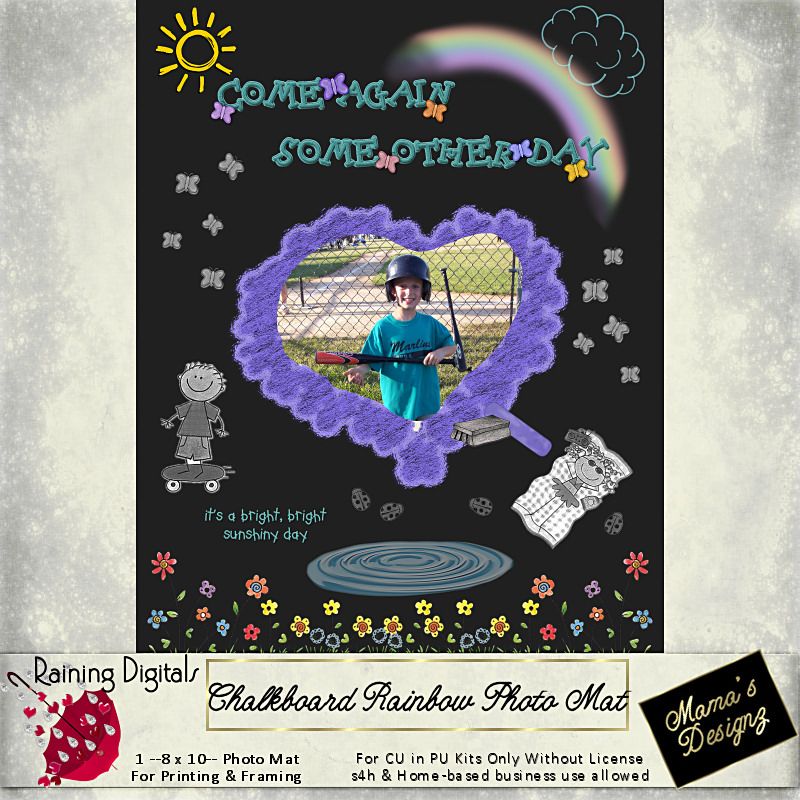 Chalkboard Rainy Day Photo Mat
I also have a set of 6 matching 12 x 12 quick pages for your albums---
Chalkboard Quick Pages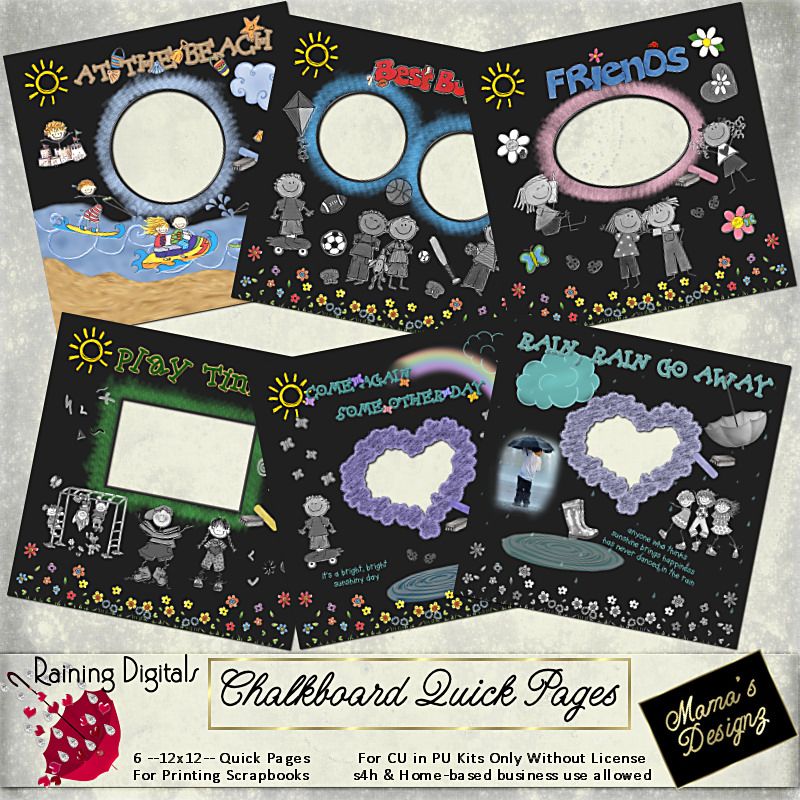 Enjoy Your Scrappin'