Good Afternoon Folks,
It has been a busy morning at Mama's house. I am writing tutorials for some interesting little bits of info that people have asked me about. I frequently hear 'How do you do that?' & it's usually something I have searched endlessly to find out. Since I can't be the only one who doesn't know how to do this stuff, I thought I'd share what I've learned the hard way so you can do it the easy way.
---So here we go---
Adobe Reader Settings
Don't you hate it when you open a PDF file in Adobe Reader & it's so big you can't possible read it?
Oh Yeah---every one you open will be like that. Well, there is a way to stop that.
This screenshot doesn't look too bad but it took up the entire width of my 24 inch widescreen monitor.
Now open any PDF file in Adobe Reader.
Don't change anything---just let it be big for now.
Go to Edit/Preferences
In the window that opens choose Accessibility in the categories box.
You need to check both boxes in the section that says 'Override Page Display'.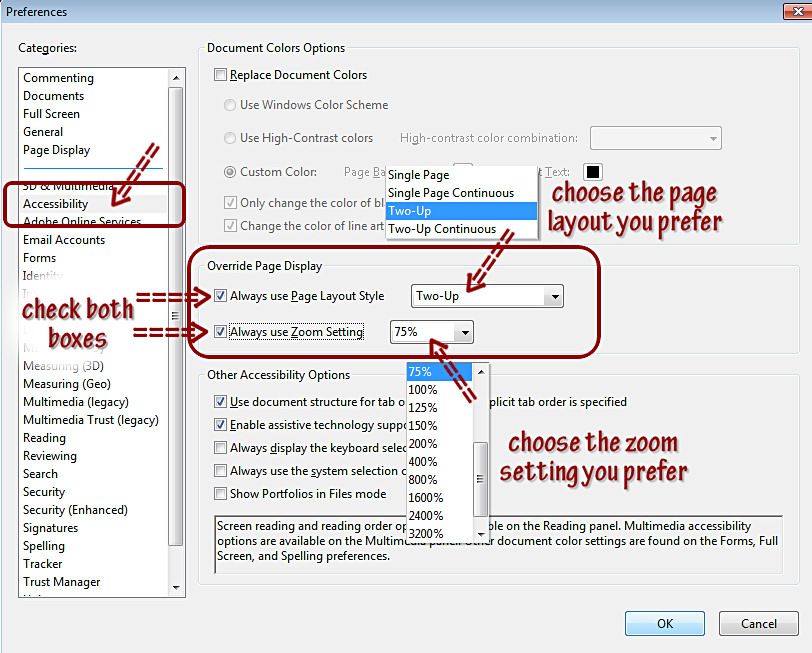 Now just choose the layout style you prefer.
I like the 2-up option but maybe you don't.

Now choose the Zoom setting you prefer.
I set mine to 75% but I have a large screen.
Maybe you'll want yours a little smaller.

Click OK & you are done.

I know---it is still way big---just close Adobe Reader & open any PDF file.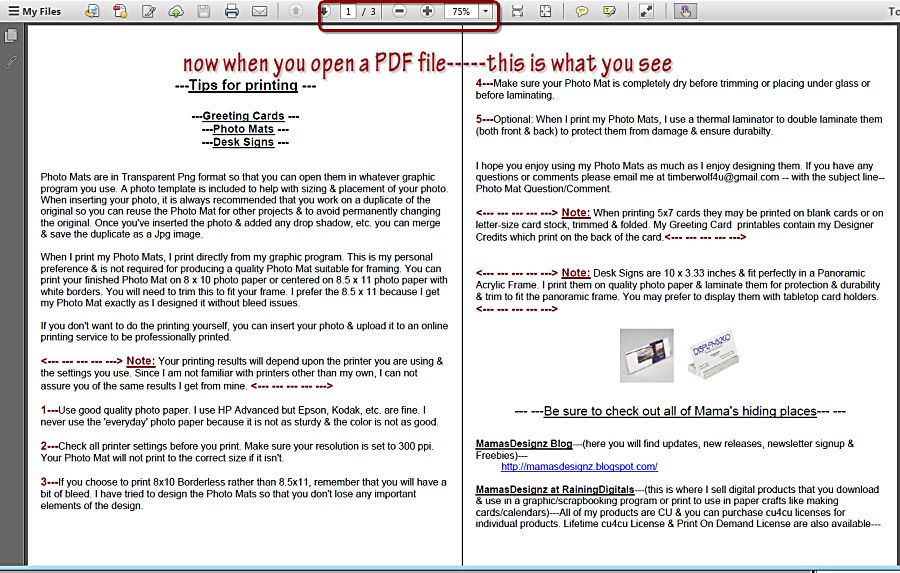 Isn't that much better?