Good Morning Scrappers,
Beautiful morning out there. We had some pretty bad thunderstorms last night but everything smells so fresh this morning. This one bunny sits just off the patio, next to my garden. He watches me just like I watch him every morning. My best part of the day.
Well, I have a new release for you today.
Scallops Print Set
This elegant, feminine print set has everything you need for your stationary drawer. You get layered templates & samples of both A4 & Letter size stationary plus 5 x 7 Cards, Tag Sheets & a lovely Checkbook Cover. Very easy to print & costs a lot less than the local Card Shop.
Here are some close-ups to show the detail on this beautiful set.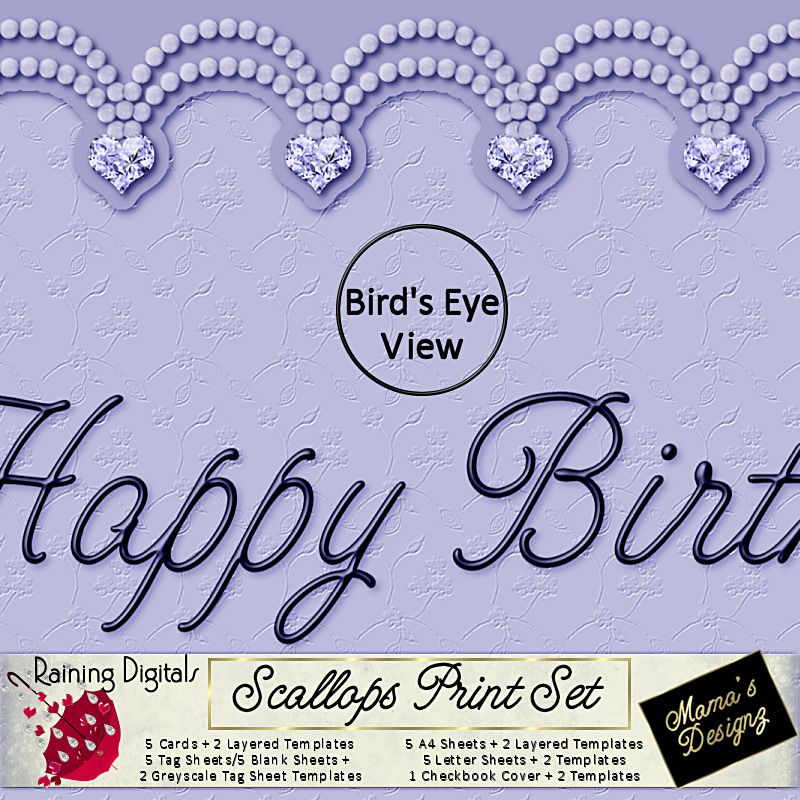 Enjoy Your Scrappin'