Good Afternoon Scrappers,
Announcing Raining Digitals Retro Picnic Collab
Picnics are so very much fun even when you have to deal with the ants.
Lots of very talented designers have contributed to this awesome collab.
You can purchase the entire collab for one low price Here
Here is my part of this great collab.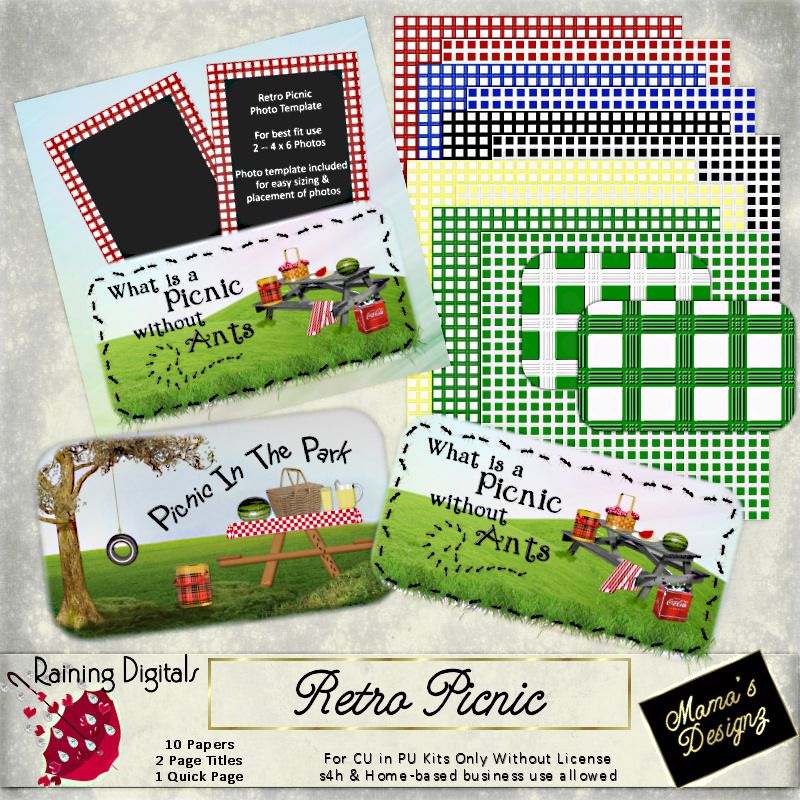 You may purchase an individual designer's contribution separately.
Find mine Here
I hope you enjoy this wonderful collab from Raining Digitals.
Enjoy Your Scrappin'