Good Evening Folks,
I am running pretty late here tonight & I still have some other obligations tonight so I am going to do this quickly---short & sweet as they say.
I don't usually do kits but this little candle I made just begged for more.
CandleLight Mini Kit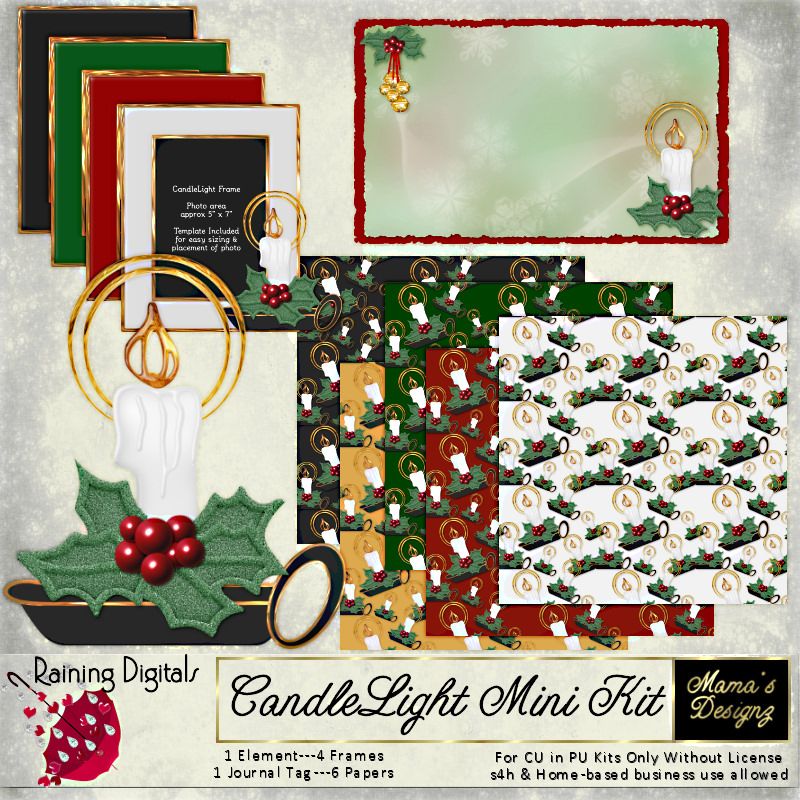 You can find this kit along with detailed images at:
Have a Blessed day!
MamaWolf