Good Evening Folks,
I hope all of you who live in this great country of ours are getting ready to have a wonderful 4th of July holiday. Lots of great food & fun & fireworks. I have a new release today that you can make use of after you take all those great photos this weekend. I hope you enjoy it.
God Bless America Page Titles & Corners
Great set to compliment all your American Patriotic Holidays whether its the 4th of July, Memorial Day or Labor Day. Also great for photos from Election Day, Presidential Campaigns, Veterans' Day & Washington DC Vacations. There are always lots of photos of our soldiers being deployed or better yet, coming home.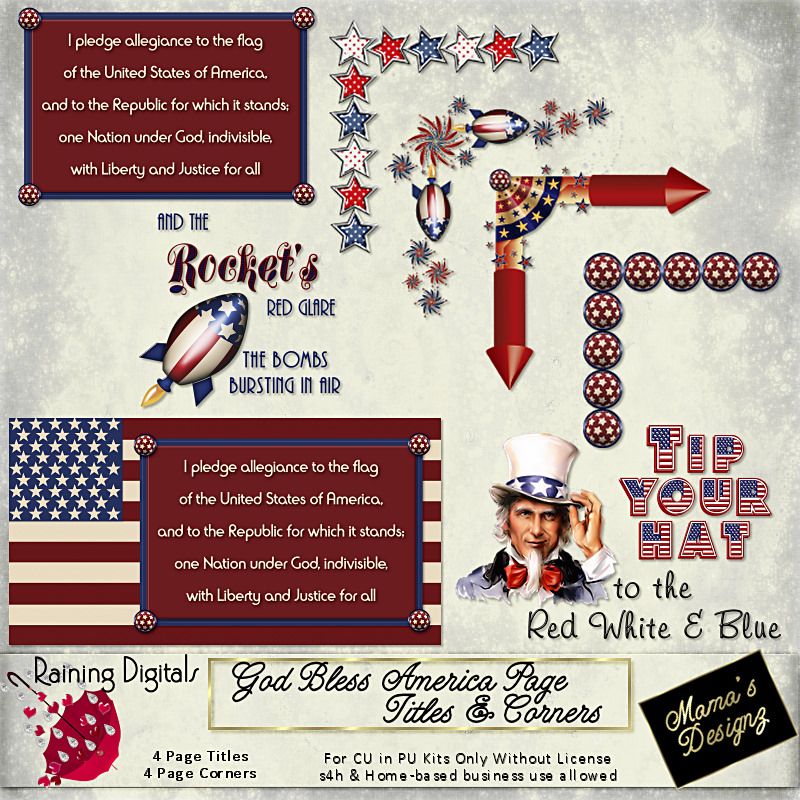 I also have a set of papers to go with this set but there is a surprise that goes with them.
Enjoy Your Scrappin'