Saturday, August 16, 2014
Friday, August 15, 2014
Good Afternoon Scrappers,
Wow! The day is gettin' away from me. I've been busy making Zucchini Bread & getting everything ready to show Y'All. Lazer Cutz is going to be an ongoing series of intricate bordered used to make bordered scrapbook papers. Each volume in the series with have one design with 5 different looks. You get 5 layered paper templates in PSP & PSD plus 5 sample papers. I hope you like them.
Lazer Cutz Vol.1
or Buy It Here & Save!
Hold on---don't go away because I have more for you!
If you like Desktop Name Signs, I have just the thing for you in my iCraft Shoppe.
Like what you see?
Take a look here for lots more.
Enjoy Your Scrappin'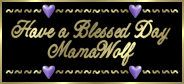 Tuesday, August 12, 2014
Good Afternoon Scrappers,
I know it is a little later in the day that I usually post my new releases but it has been a busy morning so let's get started. First a little history on the Family Print Set. My Daughter, knowing how much I hate defacing your body, asked me to design a tattoo for her that embodies family. This set is a result of that tattoo. I hope you like it.
Family Print Set
Everybody knows that family is the most important thing in your life.
The little bird family in this print set reflects the family values we all cherish.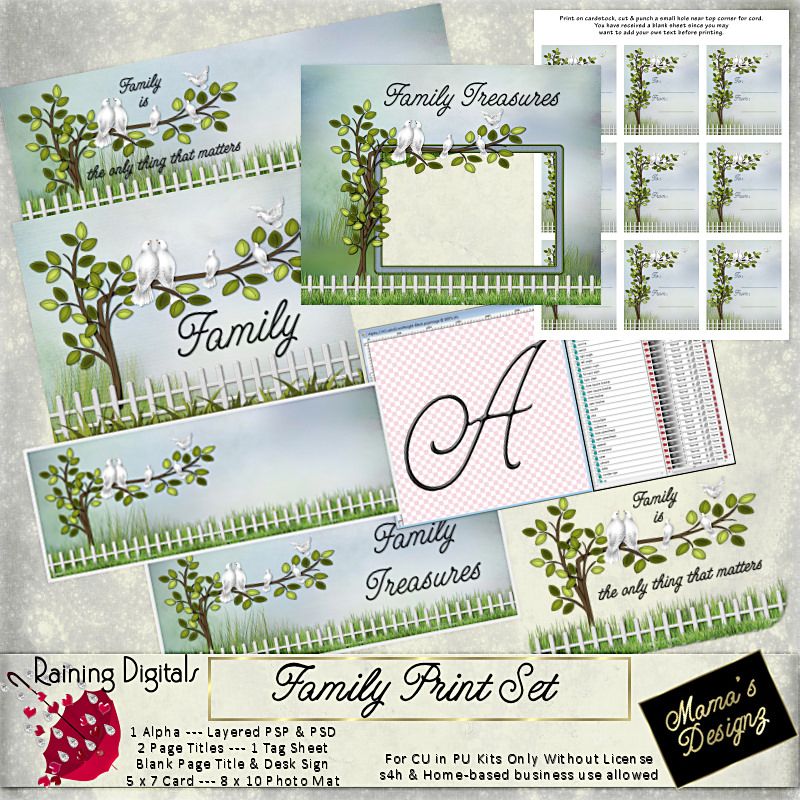 Here are some things you can do with it.
A Desk Name Sign
An 8 x 10 Photo Mat to frame
Just $5.00 at Raining Digitals
or Buy It Here & Save!
Now don't go away yet Folks.
I have a new shop to tell you about.
You can now find some of my designs as Greeting Cards on Fine Art America.
Please check it out & be sure to check back often because I will be uploading new images daily for Greeting Cards & some iPhone Cases will be coming soon also.
Here is a look-see at 2 that I just uploaded today.
Follow The Leader
Soar Like An Eagle
Enjoy Your Scrappin'