Good Morning Scrappers,
It's a beautiful morning here & I hope everyone is having the same kind of day. I got 4 Zucchini from the garden so I am going to spend the afternoon baking about 10 loaves of Zucchini Bread for the freezer. Well, maybe 9 will make it into the freezer.
Okay---on to---->
Doodle Frames Vol.1
These Doodle Frames will be a useful addition to your scrap stash. It gives you two designs; one with an elegant, classy look & one with flowery deco look. Both frames come in layered PSP & PSD files so you can change them to suit your needs by coloring the design layer to contrast to the frame or changing blend modes. You can add texture to the frame base or fill it with a pattern. The frames are easily resized & the high resolution allows for excellent printing results.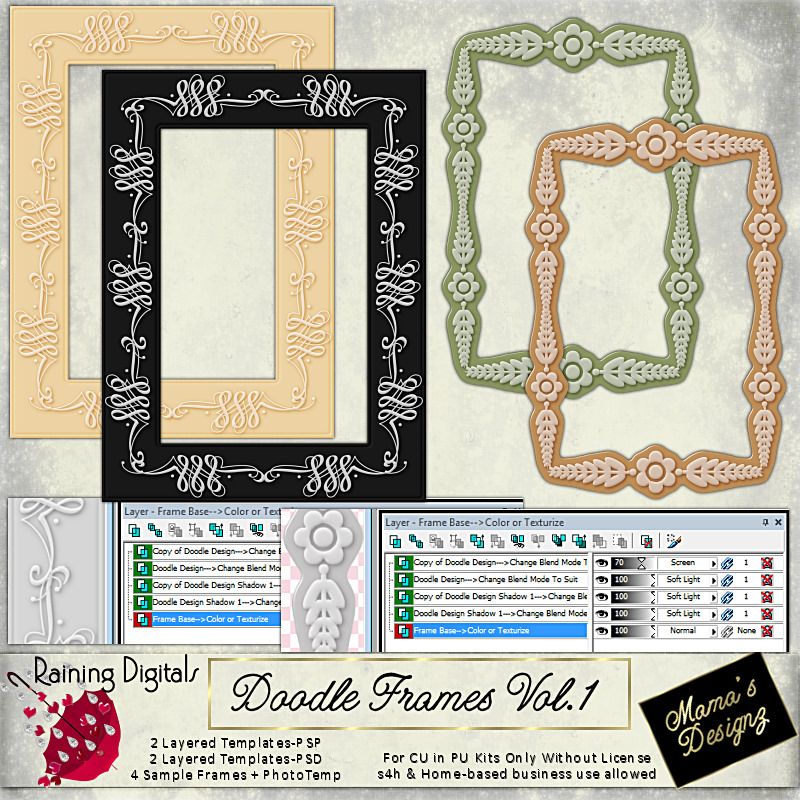 Check out Doodle Frames Vol.1 here.
or Buy It Here & Save
=== === === === === === === === === === === === === === === === === ===
CU or Extended (CU4CU) licences are available - please make sure you select the licence you require from the options before adding to your cart.
Note: If you choose to select the CU4CU option when you purchase this product, please open and read the License.txt file in your zip download to ensure that you receive your licence.


=== === === === === === === === === === === === === === === === === ===
Now on to---->
Mama's Designz Shop Updates
---It's that time of year that all Mothers love---
---The kids are going back to school!---


I have some signs at iCraft that make perfect for gifts for Teachers.
Mama's Designz also has Greeting Cards & iPhone Cases
available at Fine Art America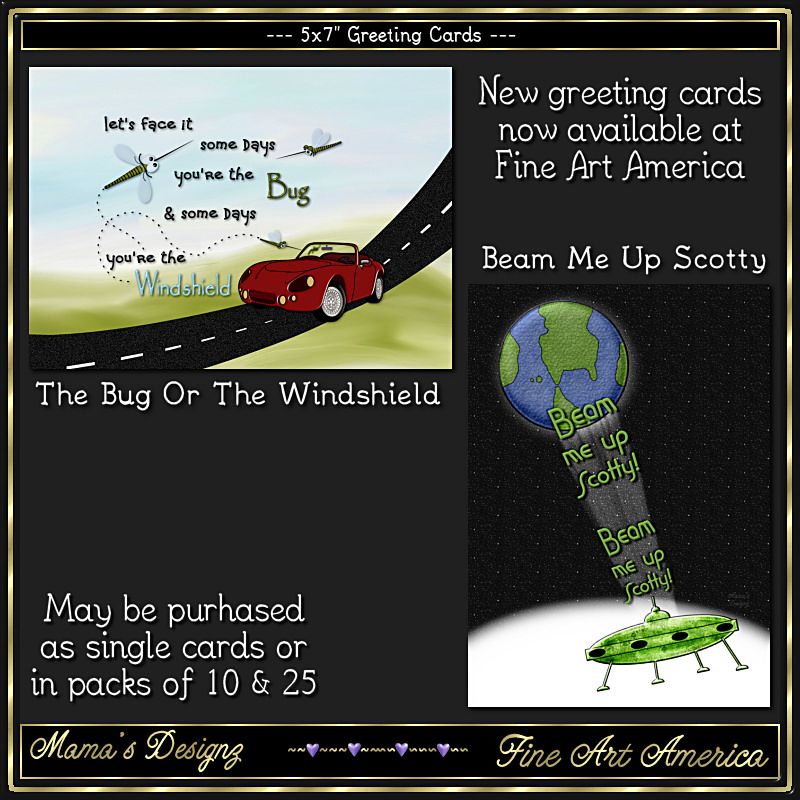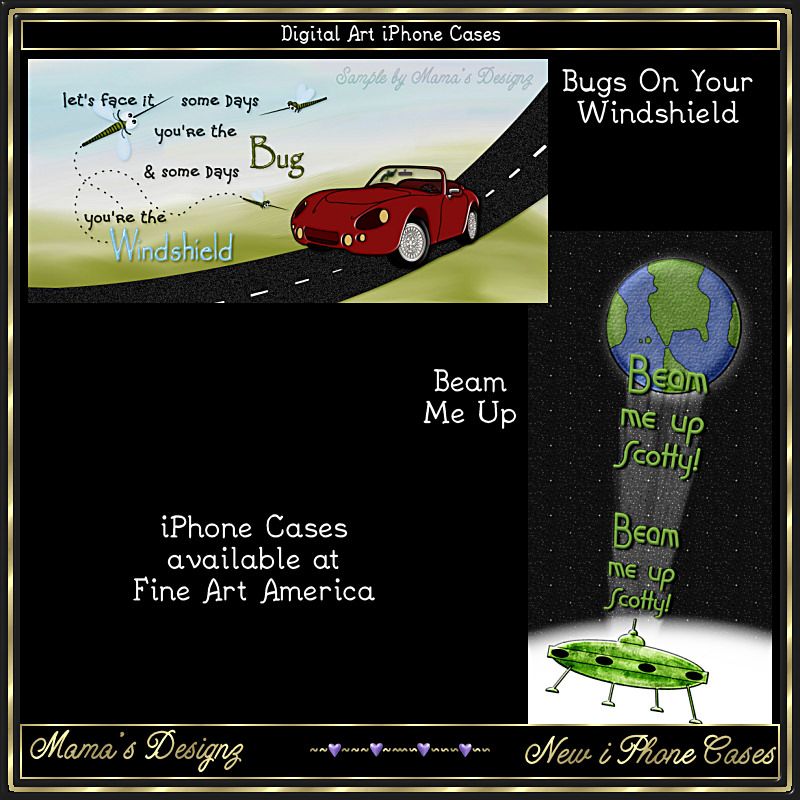 You can get these & more here
Have A Great Day &
Enjoy Your Scrappin'