Good Afternoon Folks,
Snow, snow, snow everywhere. Big fat, lacy flakes. It looks so pretty coming down. It's the aftermath I don't like. Thank goodness I don't have to shovel it. Hopefully the roads will be clear tomorrow. It isn't supposed to stop until tomorrow morning so I hope you are where you need to be for the holiday. If not, Please drive carefully.
Okay, I have 2 things for you today; a New Release & a Freebie.

First, the new release:
Pretty Petals Templates
Pretty Petals came about after my attempt to find the designer & terms of use for a similar product. It turned out that I could not use the product because it was already in violation of copywrite. Some other wonderful designers encouraged me to make my own & Pretty Petals is the end result. I hope you like it.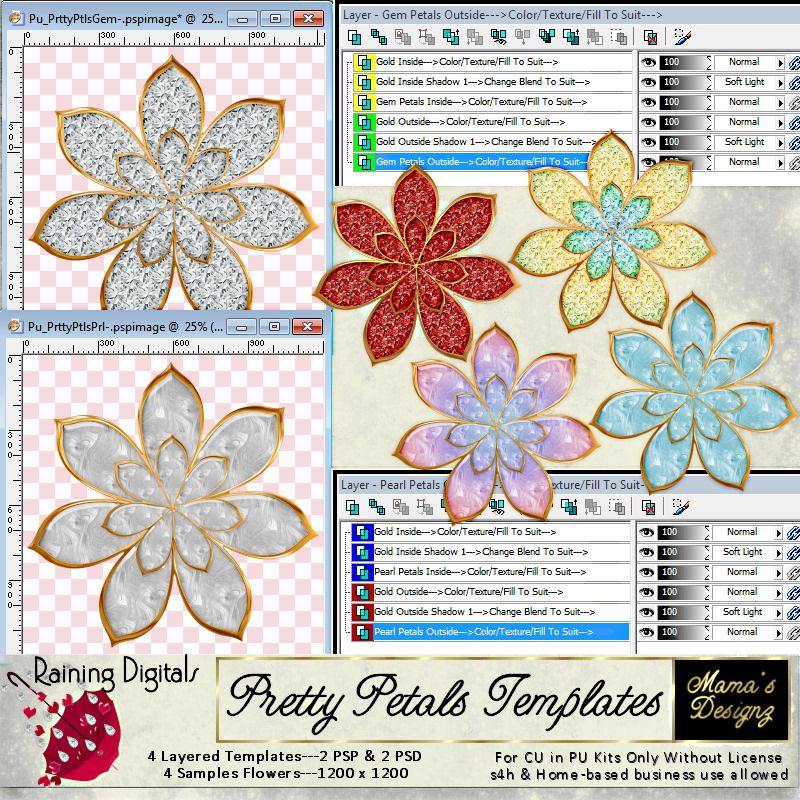 To find out more about the Pretty Petals Templates visit Mama's Designz at:

Now for the Freebie
I have a Pretty Petals Page Topper (1200 x 900) for you to use for all those photos you are going to take at your Thanksgiving dinner tomorrow.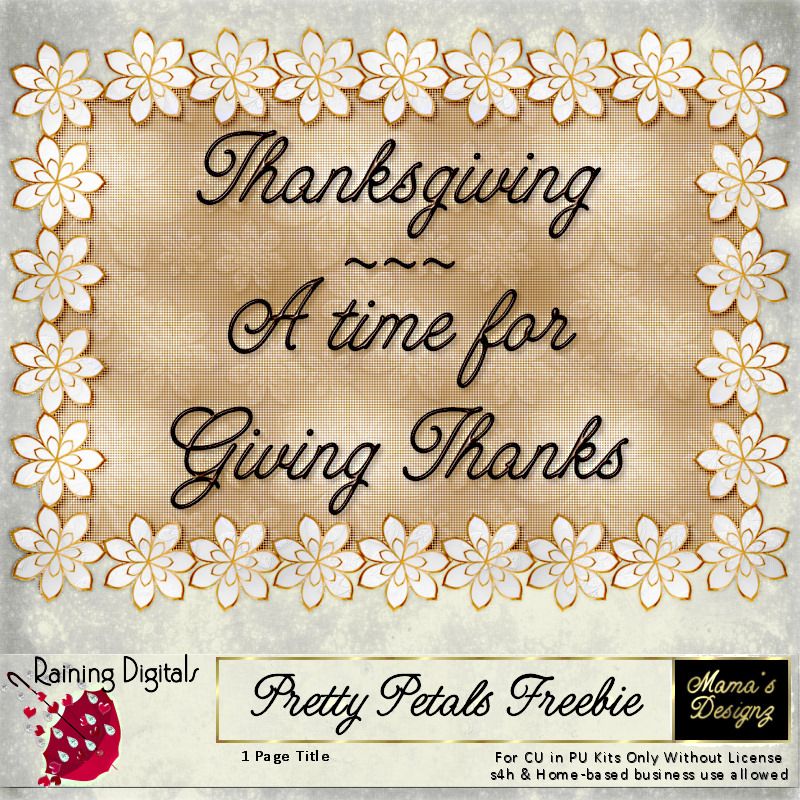 You can get the Pretty Petals Freebie here:
Drive safely & enjoy your Thanksgiving dinner.

MamaWolf