Good Morning Folks,
It's a little cooler here today but there's a nice breeze going so I guess I should get my quilt washed & on the line. Before I do that I wanted to show you my newest set of album pages. I made these from the paper templates I released yesterday. I hope you like them.
Lazer Cut Beaded Elegance Album Pages
This collection of album pages has a classic elegance that will be perfect for wedding & anniversary photos as well as prom night, Mother's Day or any vintage photos. You get 10 assorted color quick pages to embellish however you like.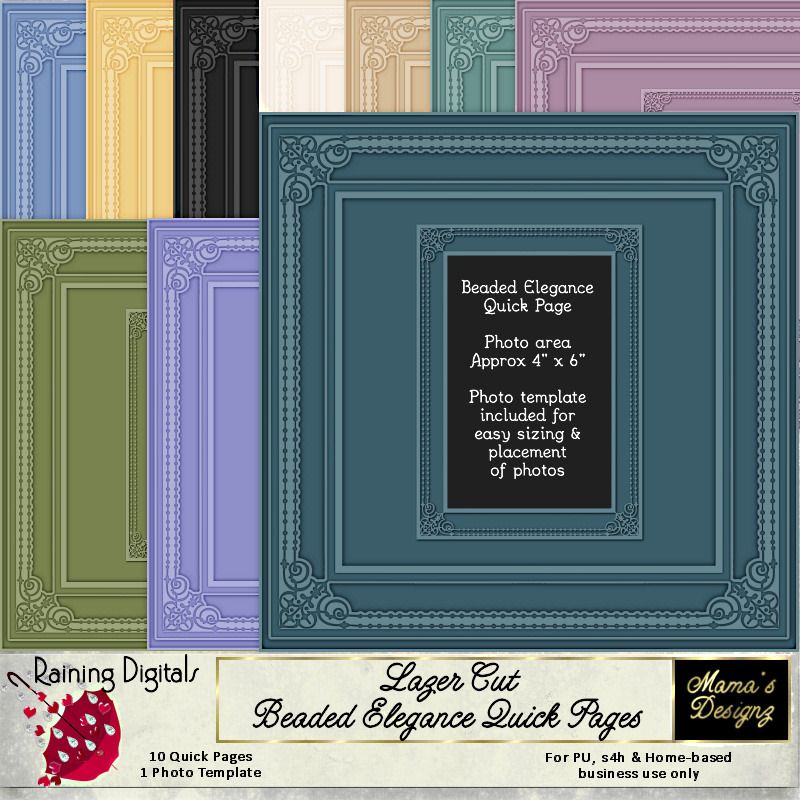 Here is a page I did today with a vintage photo of my Mom.
You can find these lovely album pages in MamasDesignz shop at Raining Digitals
Have a great day &
Enjoy Your Scrappin'
MamaWolf