Good Afternoon Folks,
I guess I shouldn't complain about it being hot after the winter we just had. Actually it's the humidity not the heat I mind. Anyway, I have a new set of frames for you today. I hope you like them.
Scroll Frames
These frames will be a great addition to your scrap stash. They are perfect for graduations, birthdays, family portraits & much more.
Here's an 8 x 10 Photo Mat I did for my Sister.
Be sure to check back tomorrow because I have some more Graduation Frames coming.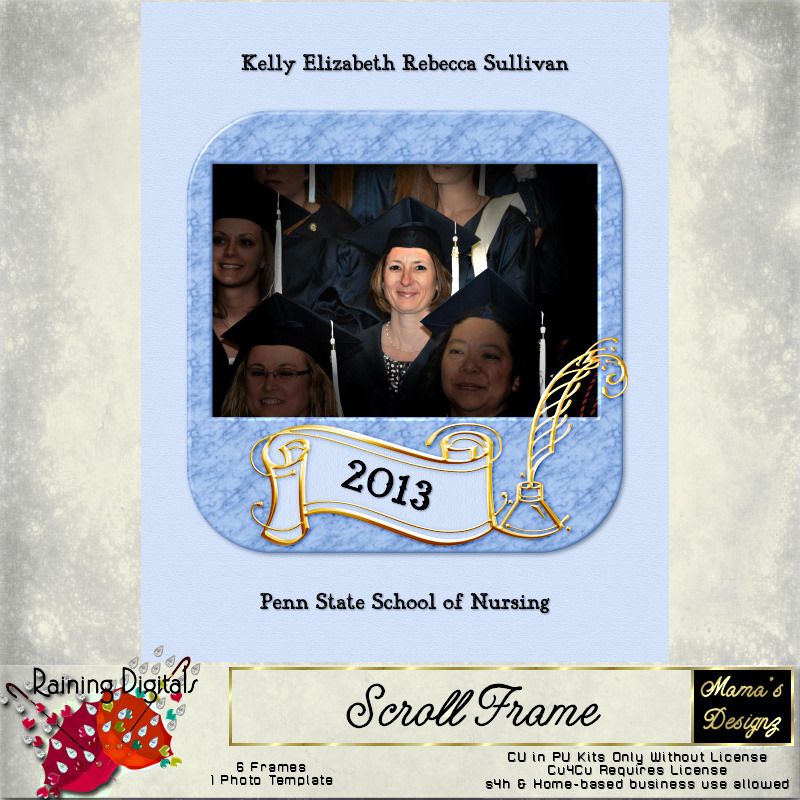 Have a Wonderful Day &
Enjoy Your Scrappin'
MamaWolf