Good Afternoon Folks,


I hope those of you in the USA are enjoying a wonderful weekend of picnics & this beautiful balmy weather. Don't forget to tip your hat to those who have served their country so that we might enjoy our freedom. We owe all veterans, especially those who lost their lives for us, a huge, heartfelt Thank You.
With that said I would like to show you Wind Swirlz.
This is a nice set to use for July Fourth picnics or any patriotic celebration. You get 1 Greyscale Overlay & 8 Sample Papers plus a coordinating frame & photo template.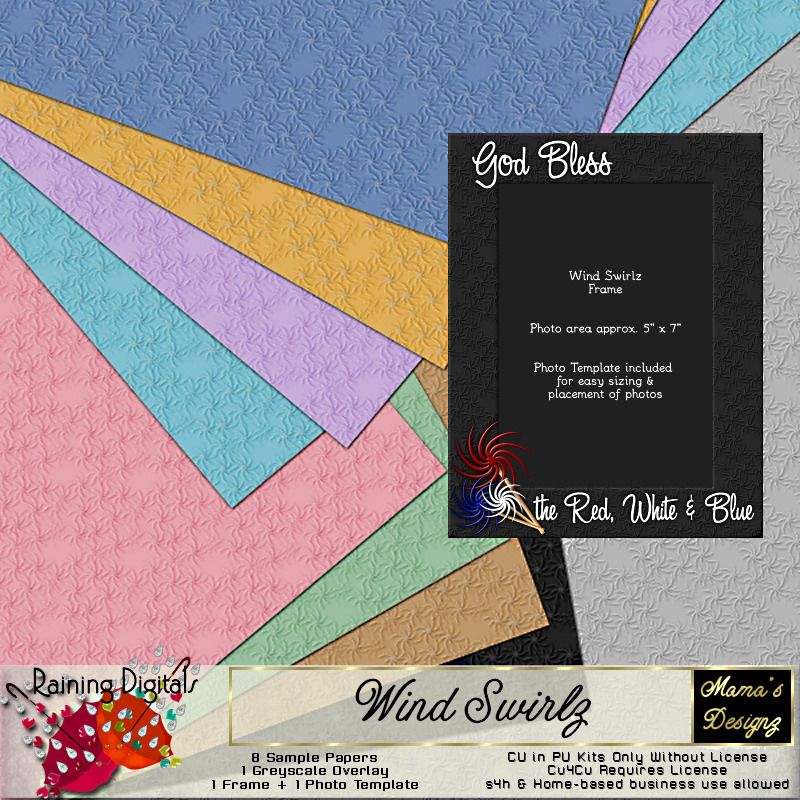 Click on the button below or the image above to see Wind Swirlz
While you are there don't forget to check out my other patriotic sets.

God Bless America Titles & Corners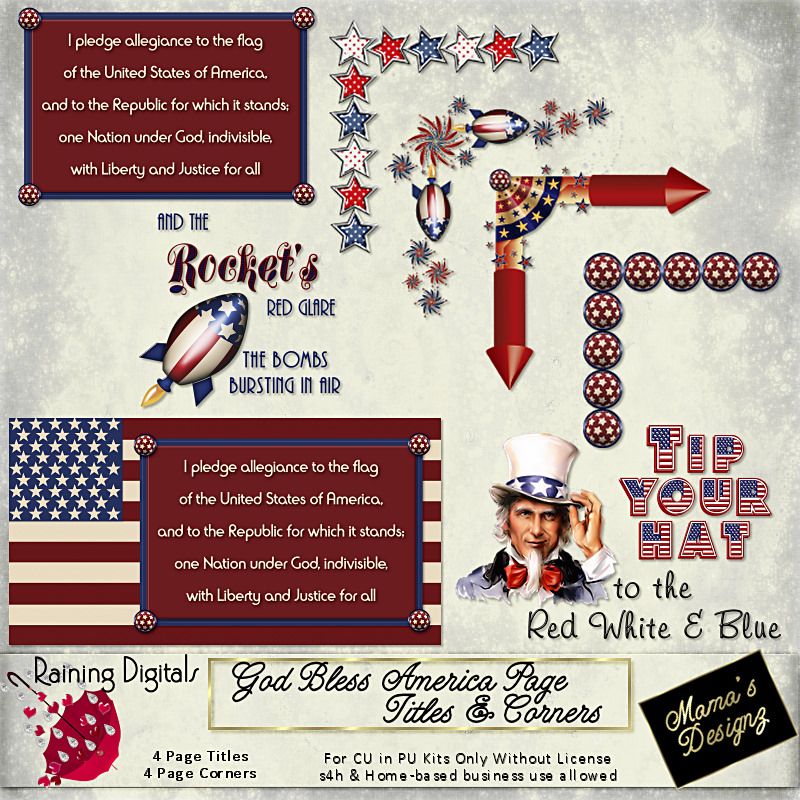 Have a wonderful day &
Enjoy Your Scrappin'
MamaWolf