Good Morning Folks,
I know I am behind the eight ball here but I have been working to get all my designs posted to a new store. Unfortunately I did not foresee having to make new previews & change my descriptions a bit. Anyway, I am far enough into it that I can start posting so here we go.
I am now a designer for DigiGraphicDesigns so please visit my new store. I have a new template available in both stores today. I hope you enjoy using it.
Stained Glass Doodle Frame Template
This beautiful doodle can be used to create frames, borders, clusters or jounal tags. The template comes in both layered PSP & layered PSD files. Each layer in the template files is clearly identified & includes suggested changes you may want to make.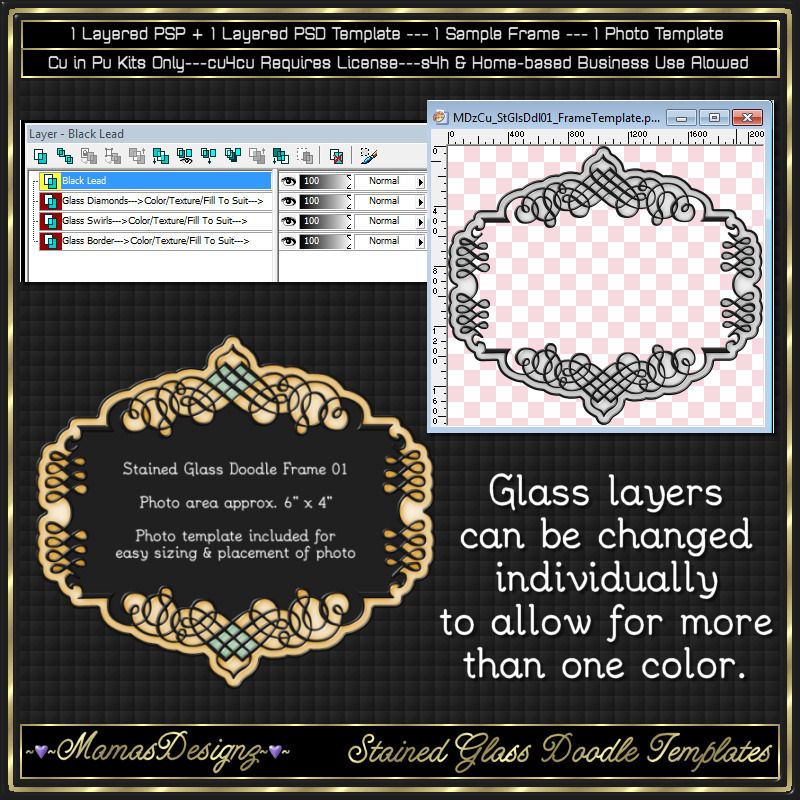 Check my stores for more details & suggested uses for this frame template.