Good Afternoon Folks,
Windows open, breeze going, kitties sitting in the windows watching a chipmunk in the flower bed; it doesn't get any better than that. Well, I have one of my favorite templates to feature today. I is available in both stores so please take a look.
Swirled Petals Templates
These pretty swirled flowers will be a great addition to your kits. You get 3 styles (Fire, Frost & Lace) & each template comes in both layered PSP & layered PSD files. Each layer in the template files is clearly identified & includes suggested changes you may want to make. The PSP file also has highlighted layers to make it easy to identify complimentary layers (like the frame & it's shadow layer, the border & it's cutout layer, etc.). You will be able to change or enhance any layer to suit your needs.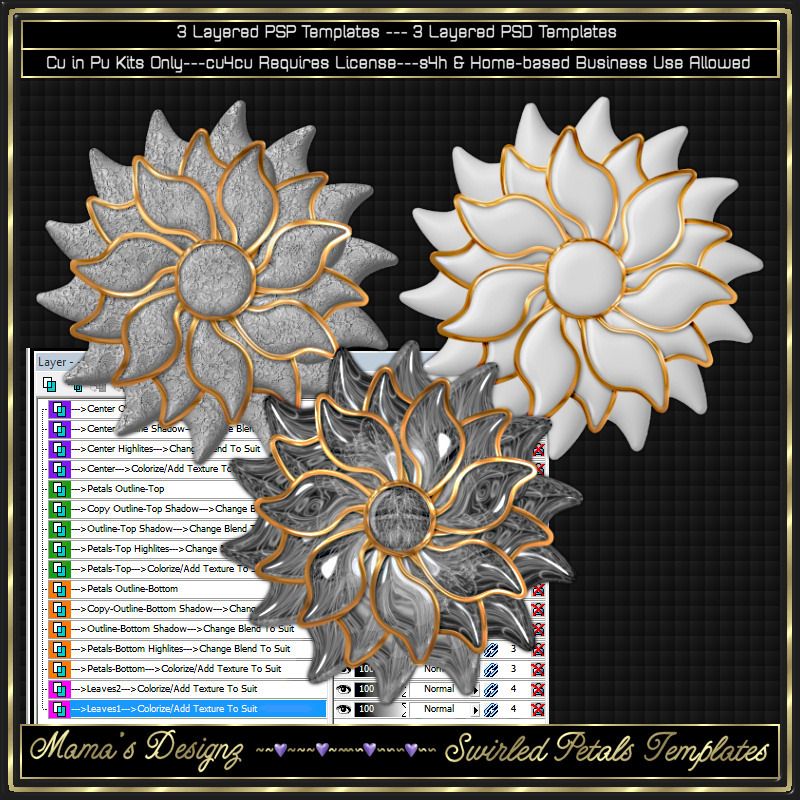 You can find the Swirled Petals Templates at both my stores.
Just click on the buttons below.
Have a great day &
Enjoy Your Scrappin'
MamaWolf