Good Afternoon Folks,
It's a rainy, dreary day here. I am sort of waiting for the rain to stop so I can go to the grocery store. I may just have to take an umbrella & be done with it. Besides, I've been wet before & sometimes it's kind of fun to run between the raindrops.
I have a set of Overlays for you today. I hope you will like them.
Textured Overlays Vol.1
A collection of 4 overlays which will coordinate with any pages. Geo Starz has a sharp contemporary look, Graphz has a grungy look, Gridz has a nice tuxtured feel to it, & Wind Swirlz has a fun swirly texture. All can be simply recolored or used as an overlay to add a distictive look to your pages.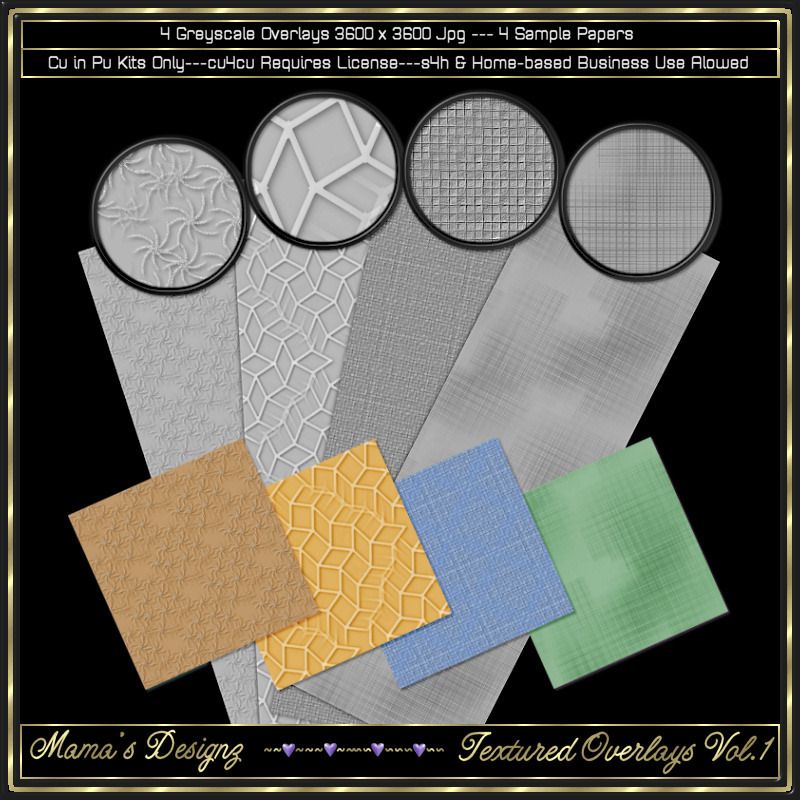 You can find the Textured Overlays at both my stores.
Just click the buttons below.
Have a great day &
Enjoy Your Scrappin'
MamaWolf