Good Afternoon Folks,
Have Y'All had enough of this snow? I sure have & somebody should just shoot that groundhog---just kidding. Lots & lots of news for you today so let's get right to it.
Raining Digitals has put together an awesome collab with 12 great designers for you.
This is a great collection for a price you can't beat.
You can purchase either the complete collab or your favorite designers contribution separately.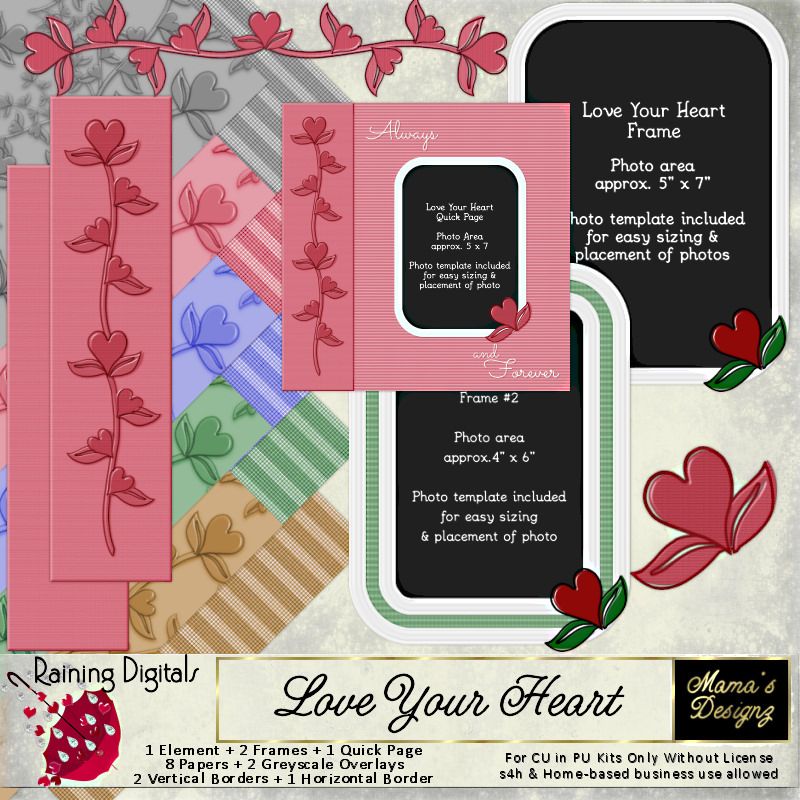 Don't go away yet because we have some great February Kisses for you.
We have a new freebie each day for 12 days. Just click on the day to download your freebie & come back tomorrow to get the next one. Don't worry, you won't miss any. You will be able to download all previous days too. Enjoy!
Hope you enjoy all the goodies!
MamaWolf