Good Evening Folks,
You know Mother Nature is not playing nice. She teased us with a week of beautiful weather; then she turned around dumped 5 to 8 inches of snow on us. I am so ready for spring.

On the bright side, I put together a heritage album & decided to offer it up to my customers for Personal Use. I have divided it up into 7 sets of 2 facing pages plus a 2-page cover set. They are just $1 per set. Each page also has a quote suitable for a heritage album.
Rose Garden Album
Set 1
Set 2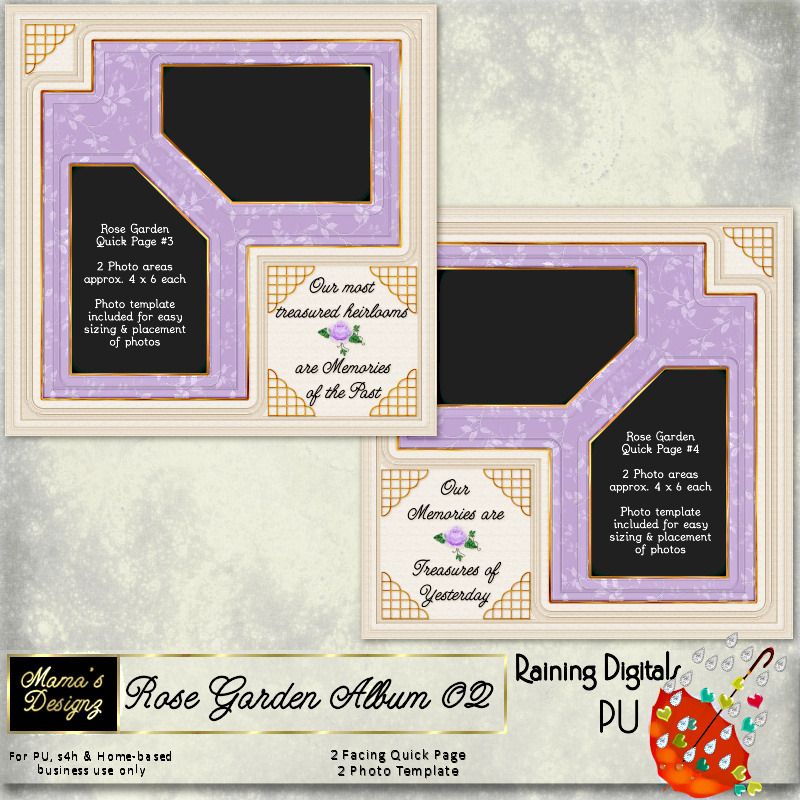 Set 3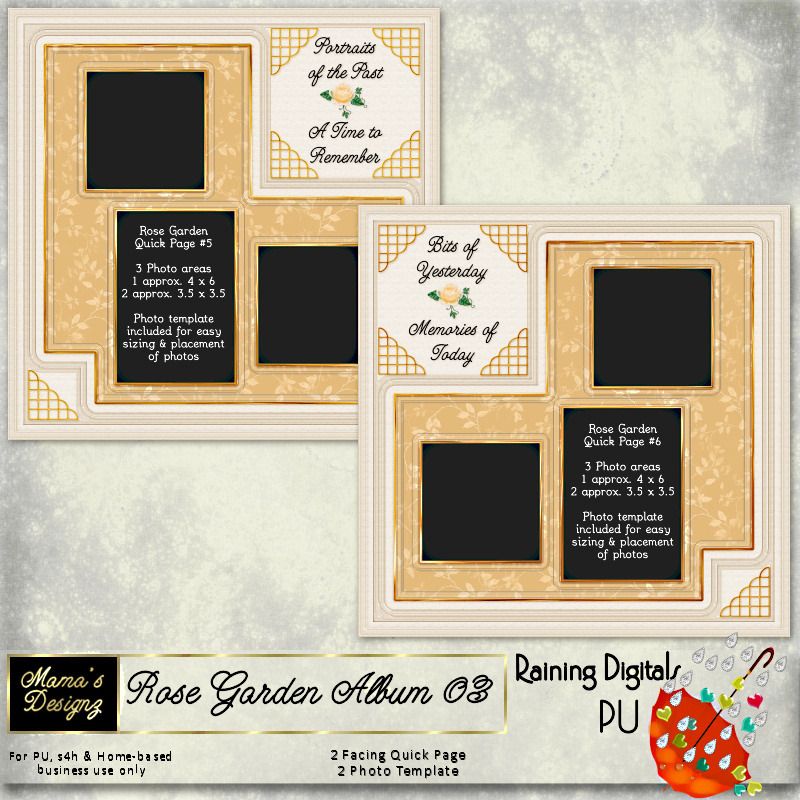 Set 4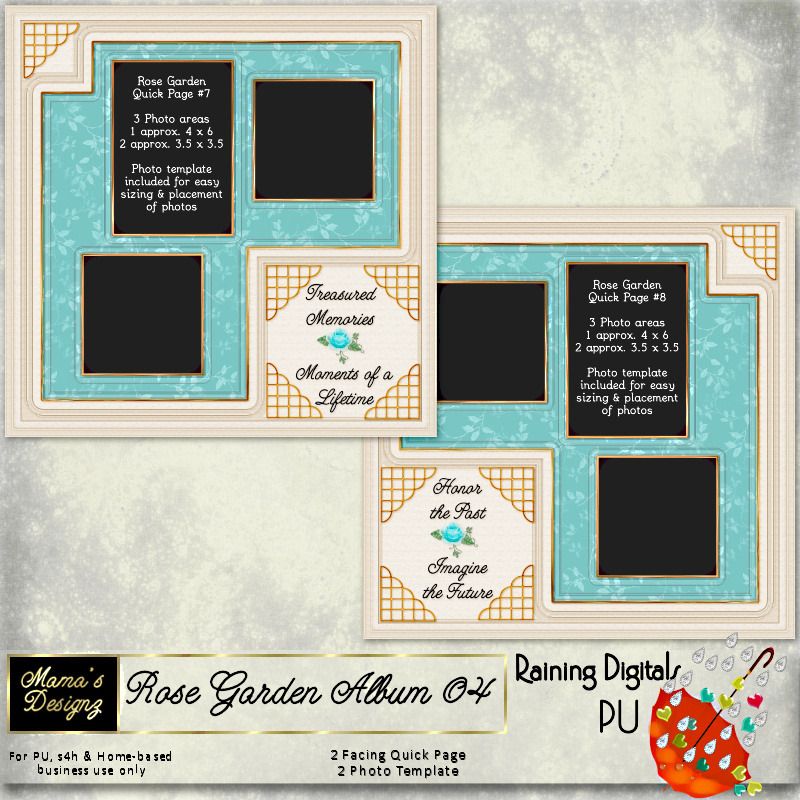 Set 5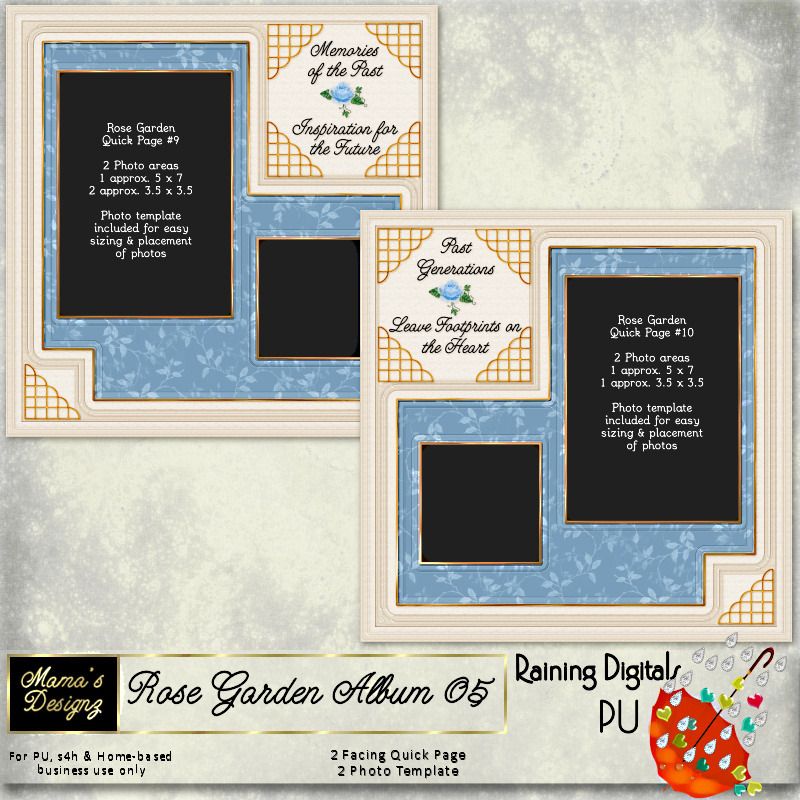 Set 6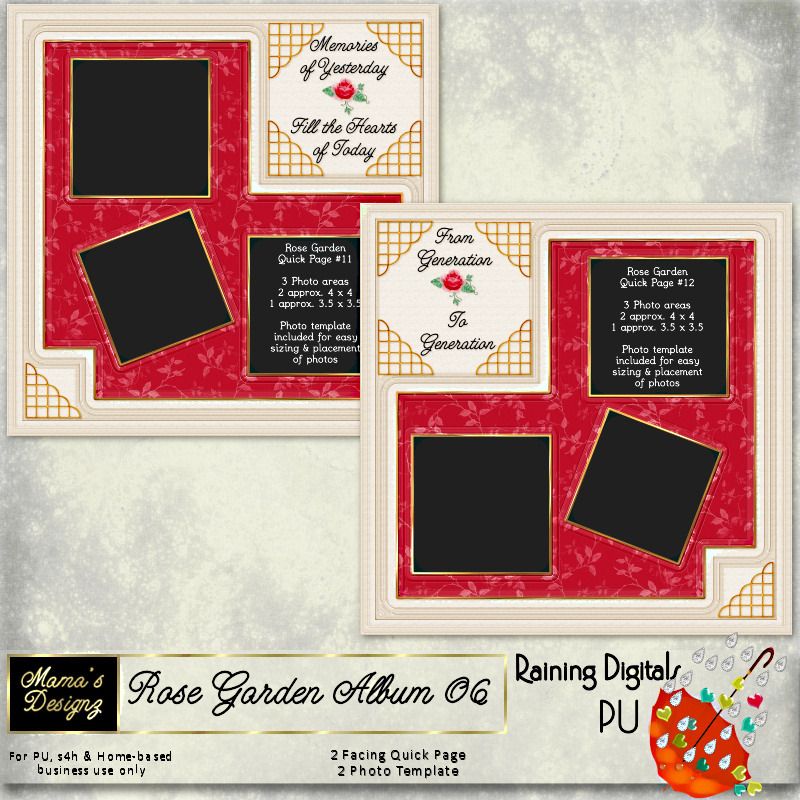 Set 7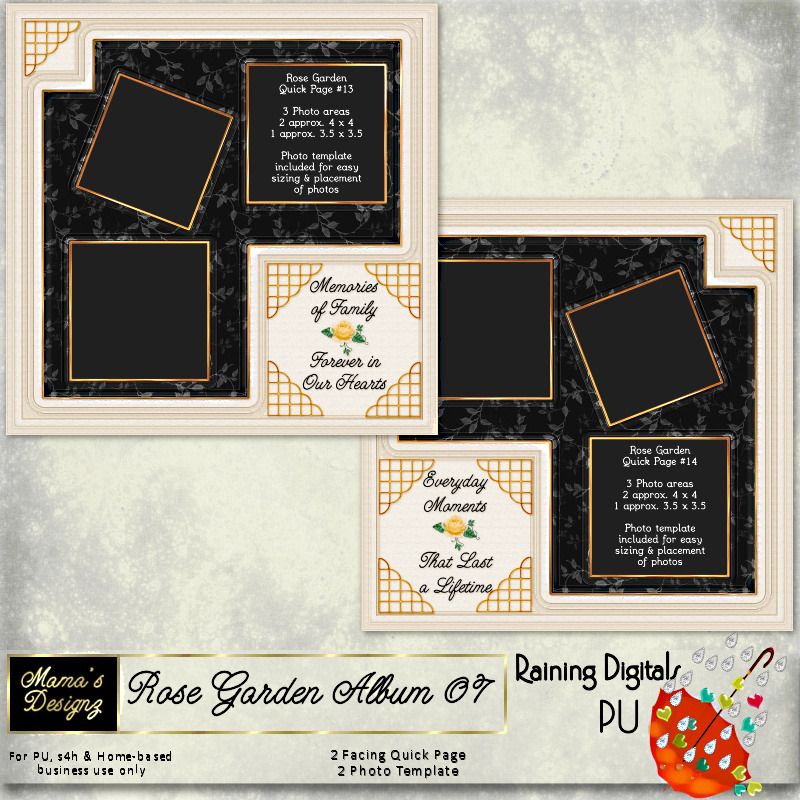 Cover Set
You can find Rose Garden Album pages here.

Please watch for my newsletter which will be going out tomorrow. There will be a freebie for all subscribers & a sneak peek at next weeks new release.
God Bless!

MamaWolf