Good Afternoon Folks,
I am so excited to see spring. The plastic is off my windows & the breeze felt wonderful. I can't wait to resume my walks with my Grandson. He is 7 & he loves to ride his bike while I walk. He helps me with the garden too from planting to picking. I enjoy him while I can because all too soon he will be too old to be caught walkin' with Grandma.
I have just uploaded 7 new sets of album pages with a classy, elegant look for your scrapbooks. They are perfect for Professional Portraits, Weddings & Proms. These are sets of 2 facing pages and you can chose your favorite color or mix & match to coordinate with your photos. I hope you like them as much as I do.
Pearl Scallops Album
Just click on the images to go to my store at Raining Digitals PU
Blue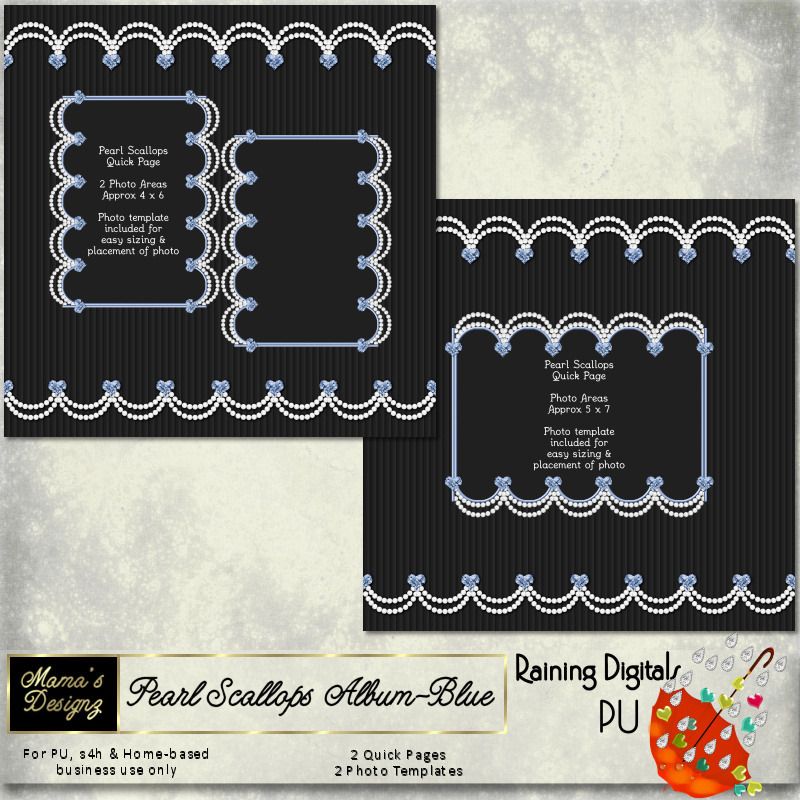 Green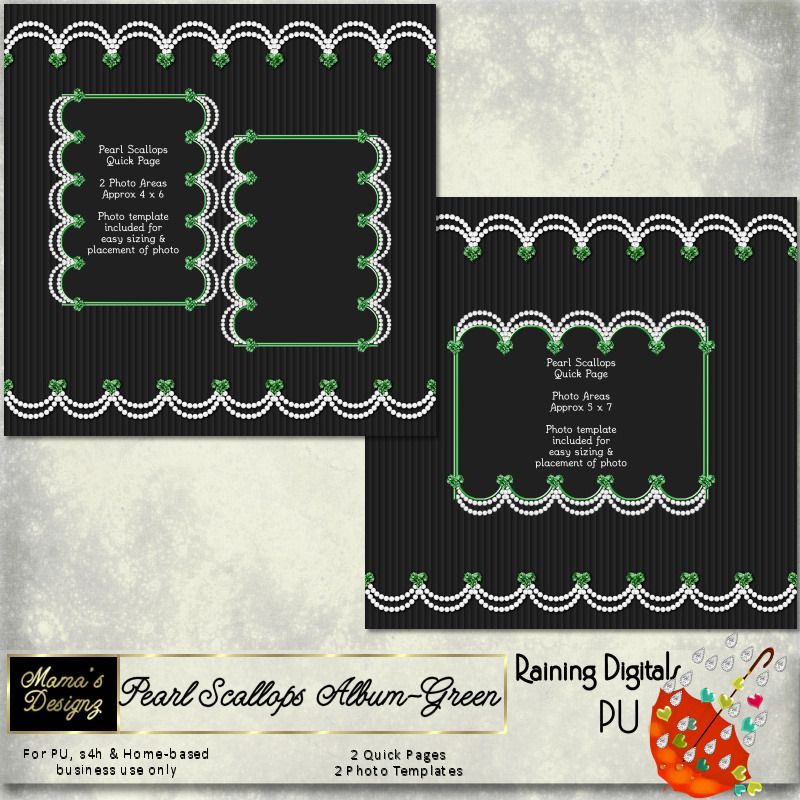 Orange
Pink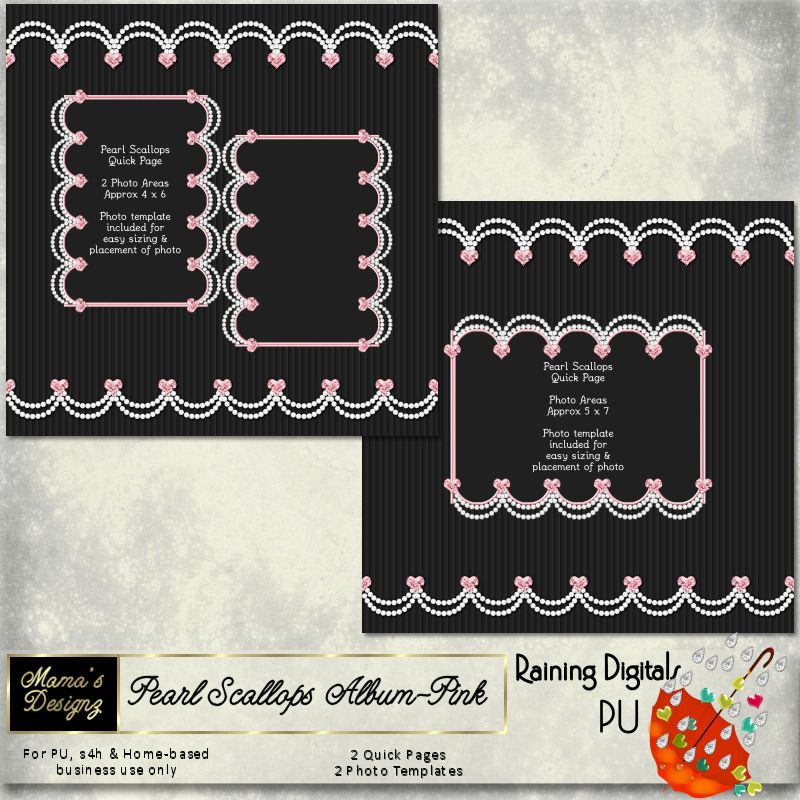 Purple
Red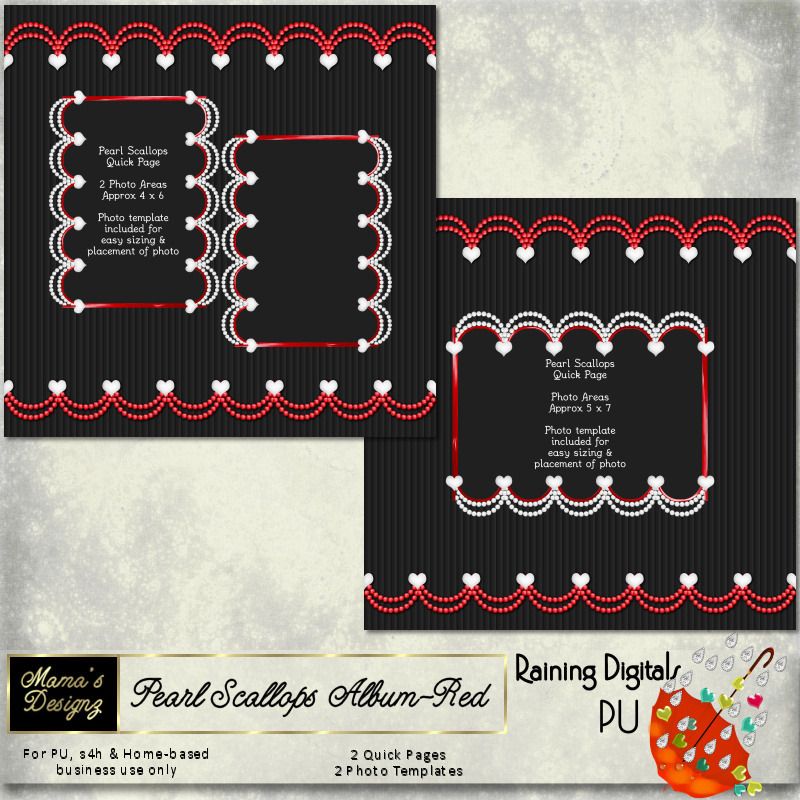 Turquoise
Have a great day!
MamaWolf