Good Morning Folks,
It's another beautiful day out there. I just threw a load of clothes in the washer to hang out when I am finished telling you about this lovely set of quick pages. I uploaded 7 sets of 2 pages each so you can use just 1 color or mix & match however you like.

Okay, on to the show---
Pearl Scallops Album Vol. 2
For those who like classy, elegant pages to show off professional portraits & fancy dress up photos like those from proms & weddings. The semi-transparent tags are perfect for a name or a little journaling. Each set has 2 facing pages of a different color so you can stick with one color or mix & match throughout your album. Photo Templates are included for easy sizing & placement of your photos. All can be easily re-sized & the high resolution allows for excellent print results.
Blue
Green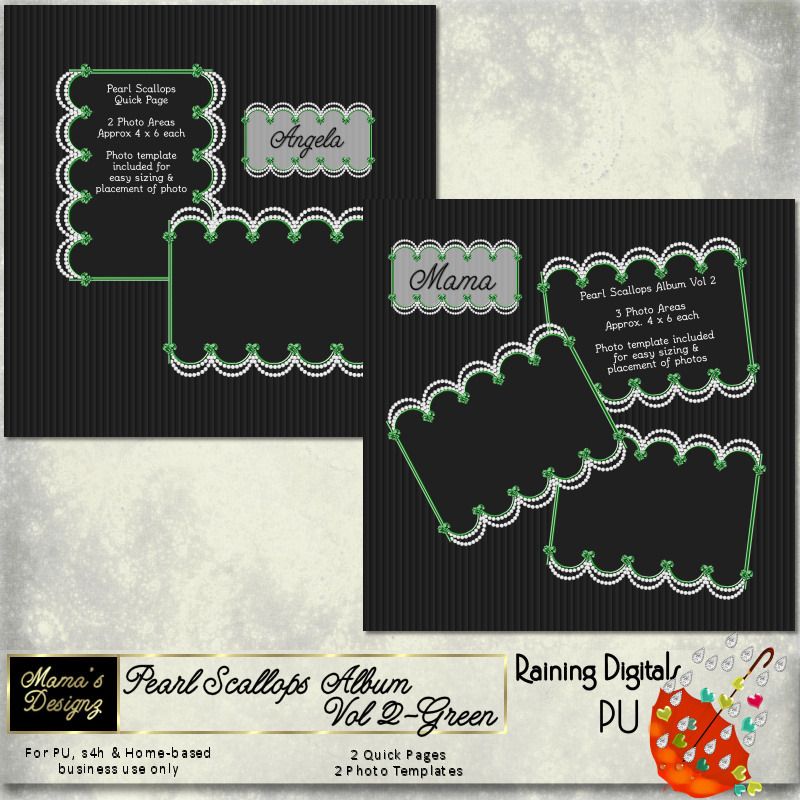 Please check Mama's Designz shop at Raining Digitals for more colors.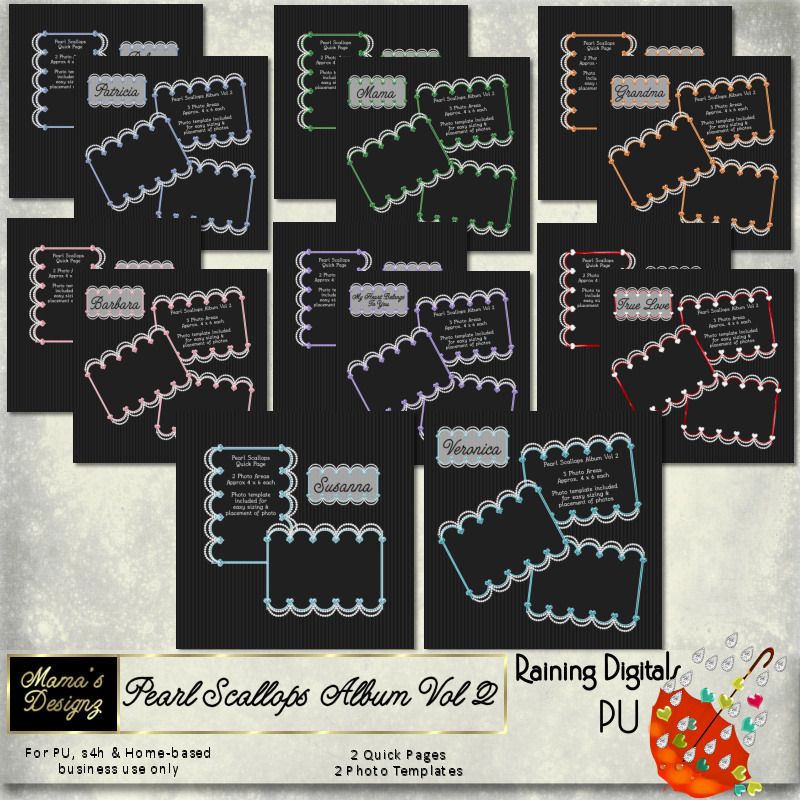 Have A Great Day & Enjoy Your Scrappin'
MamaWolf