Good Afternoon Folks,
I hope you are all enjoying nice weather like we are having here. Makes me want to get away from this computer for a nice walk with my Grandson. Before I do that I want to show you this new set of overlays I just posted to my shop at
Raining Digitals
.
Pretty Petals Overlays
These coordinating overlays will add an interesting texture to your papers. There are lots of ways to use greyscale overlays. You can layer them & play with blend modes. You can color them; I like to use the Change To Target Brush & use gradients. You can also add them to your Textures & Patterns folders in PSP. You get 21 Greyscale Overlays (light, medium & dark in each of 7 patterns) + 21 Sample Papers.
Overlays
Coloring Suggestions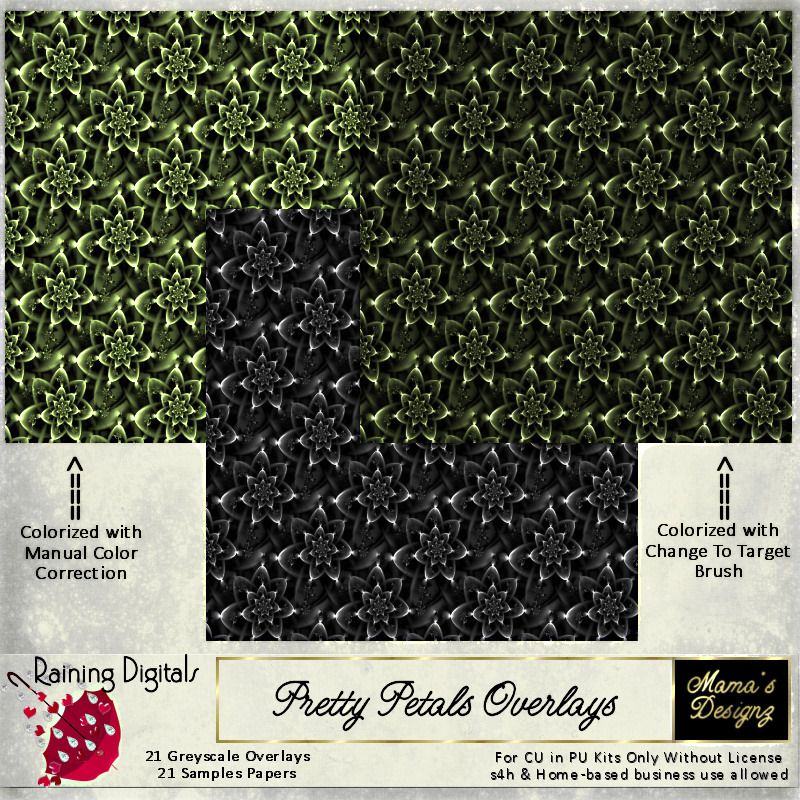 To see more close-up detail previews click on the button below or any of the images above.
Have a great day &
Enjoy Your Scrappin'
MamaWolf